Chill Tiger Pin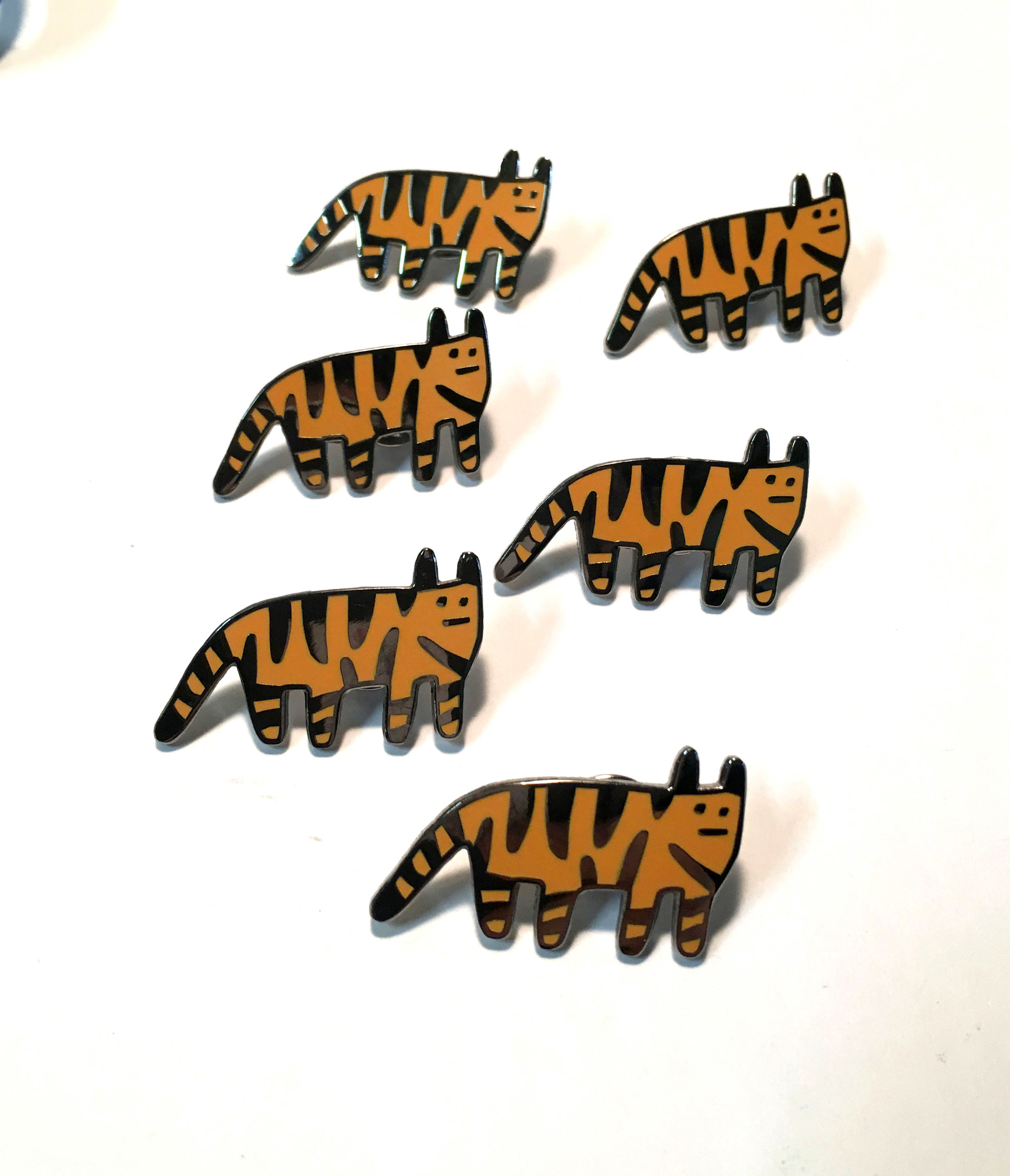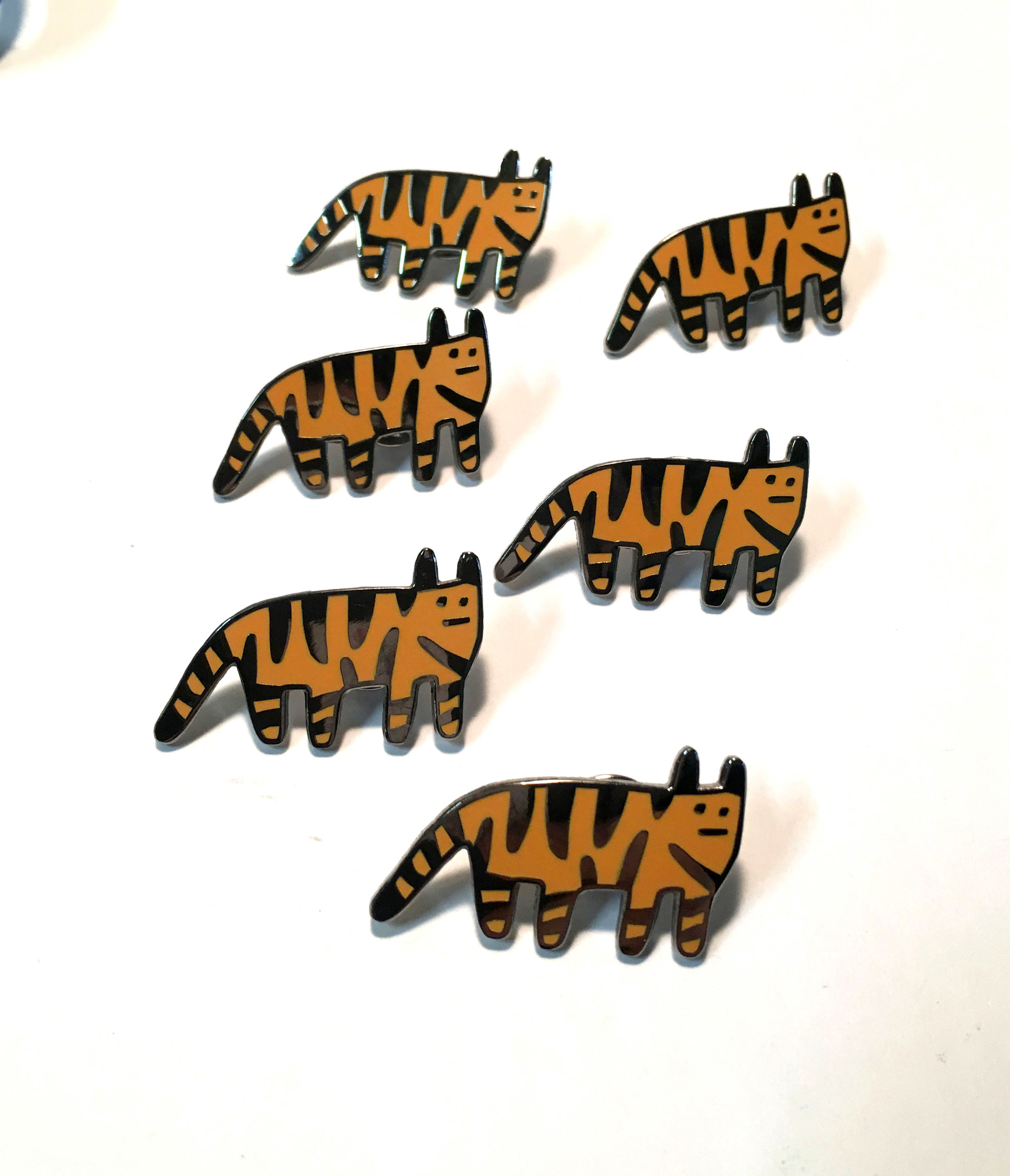 Chill Tiger Pin
It's a pin!
It's a metal, hard enamel pin of a tiger.
Put it on something you own!
The collar of your jean jacket, the strap of your tote bag, or the chest pocket of your favorite polartec fleece.
Made in england. Paper background riso printed in my studio in Brooklyn.